SEARCH ALL HOMES FOR SALE IN THE SAN RAMON VALLEY AND LAMORINDA
San Ramon Homes For Sale & Real Estate by San Ramon CA Realtor Bernard Gibbons
I am a Realtor specializing in residential San Ramon real estate and have created this website as a one-stop resource for San Ramon home buyers and sellers. Here you can find information about all aspects of like in San Ramon - education, communities, shopping, entertainment, employment opportunities and more. You can search all homes for sale in San Ramon and surrounding areas, sign up for listing alerts (latest San Ramon homes listings delivered to you daily by email) and get a valuation of your present home if you live in the San Francisco East Bay.
About San Ramon California
San Ramon, California is one of the best places to live in the San Francisco East Bay. People are drawn to San Ramon by our high ranking schools, access to a wide variety of leisure and entertainment options, general quality of life and easy access to employment centers including San Ramon's Bishop Ranch Office Park, Silicon Valley, San Jose and San Francisco.
Please take a while to explore my website, bookmark it and come back often, and do not hesitate to contact me with any questions or comments about San Ramon real estate or any aspect of life in San Ramon.
Latest Blog Posts
As we move into the fifth month of the year, we still see lower than normal inventory of San Ramon homes for sale. Buyers are plentiful with many wanting to take advantage of the historically low interest rates we are currently enjoying and as a result, most desirable homes for sale in San Ramon are [...]
Contact Us
We are always happy to hear from you. Please use this form to contact us with any questions or comments for a fast response.
Latest San Ramon Listings
822 TOLLEY CT
SAN RAMON, CA 94582
$989,000
Sq. Ft.: 3,269
Beds: 4
Baths: 3 full | 1 partial
Courtesy of: Bob Mitchell, Coldwell Banker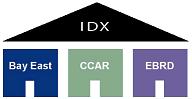 1824 HOLLYVIEW DR
SAN RAMON, CA 94582
$985,000
Sq. Ft.: 2,974
Beds: 5
Baths: 4 full | 1 partial
Courtesy of: Glenn Mendell, Fox Real Estate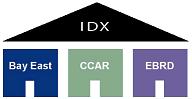 2479 BASSWOOD DR
SAN RAMON, CA 94582
$899,000
Sq. Ft.: 2,379
Beds: 3
Baths: 2 full | 1 partial
Courtesy of: Selma Michael, BHG Mason-McDuffie RE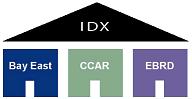 View all